Waimarie St Development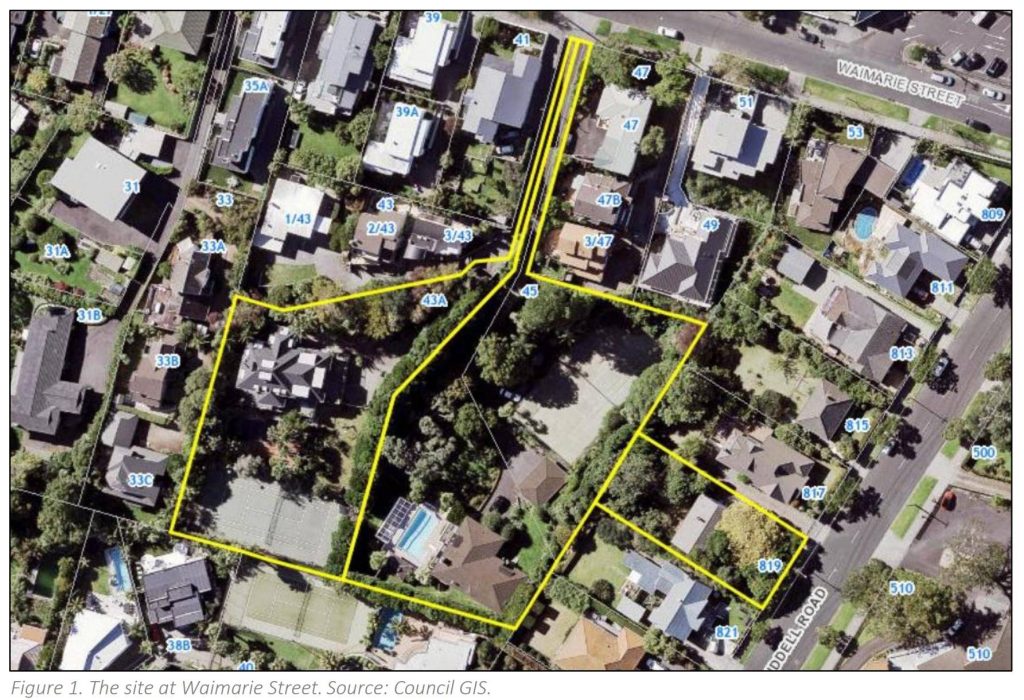 Objective:
Fast-track approval for St Heliers residential development
An independent panel of the Environment Protection Authority has approved consent to subdivide land and construct a housing development on Waimarie Street and Riddell Road, Saint Heliers, Auckland.
Sanctum Projects Limited made the application under the COVID-19 Recovery (Fast-track Consenting) Act 2020.
The decision comes 123 working days after the application was lodged with the Environmental Protection Authority.
The Environmental Protection Authority is not involved in the decision-making. They provide advice and administrative support for the panel convener, Judge Laurie Newhook, and the expert consenting panels he appoints.
Please click on following link for the decision:
https://www.epa.govt.nz/news-and-alerts/latest-news/fast-track-approval-for-st-heliers-residential-development/
Description:
The following resource consent application has been lodged under The Covid-19 Recovery (Fast-Track Consenting) Act 2020: Sanctum Projects Limited (the "Applicant" or "SPL") has authorised CIVIX to seek resource consent for the construction of 58 residential dwellings and subsequent subdivision (including 'super-lotting' interim stages) on the site at 43A and 45 Waimarie Street, and 819 Riddell Road (the "site").
The site comprises 3 contiguous lots in the Auckland suburb of St Heliers, and has a total area of 7,301m2 . The site is in the Mixed Housing Suburban ("MHS") zone of the Auckland Unitary Plan – Operative in Part ("AUP").
The proposal is for a residential development, comprising of 58 dwellings and a range of housing typologies, including 2-3 storeys, with a mixture of internal garages and shared carparking spaces, in addition to a mixture of 2,3 and 4 bedroom configurations.
The proposed subdivision will be undertaken in 3 stages, comprising 4 super-lots. Stage 1 will involve establishing all accessways, carparks and three-waters infrastructure, in addition to a number of residential lots. A further breakdown of the proposed subdivision is provided in Section 4.2 below. The land use component of this application requires resource consent as a restricted discretionary activity, and the subdivision component requires consent as a discretionary activity.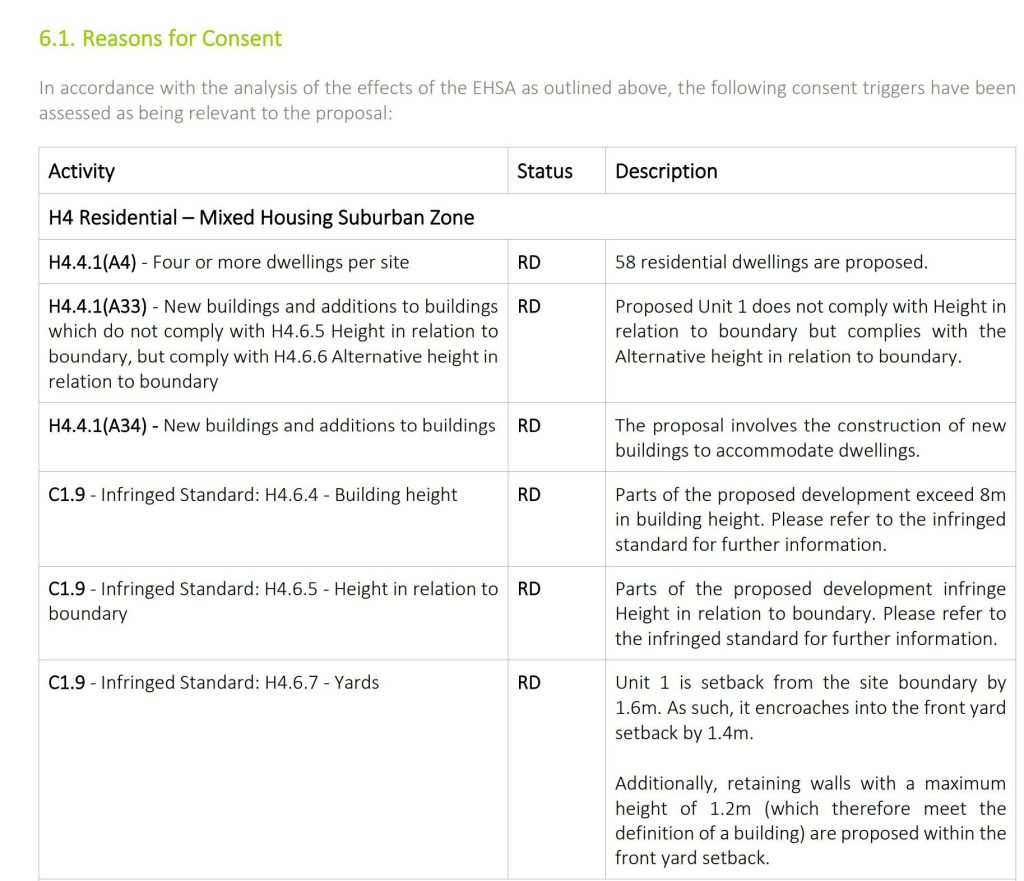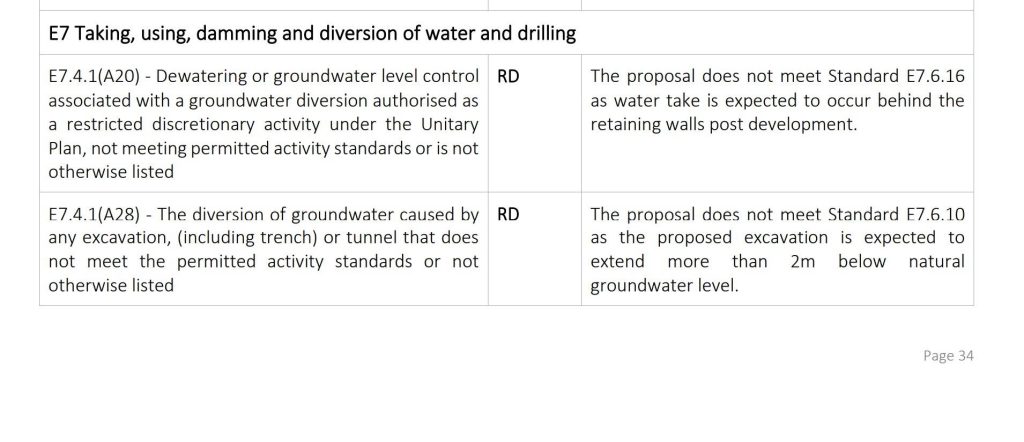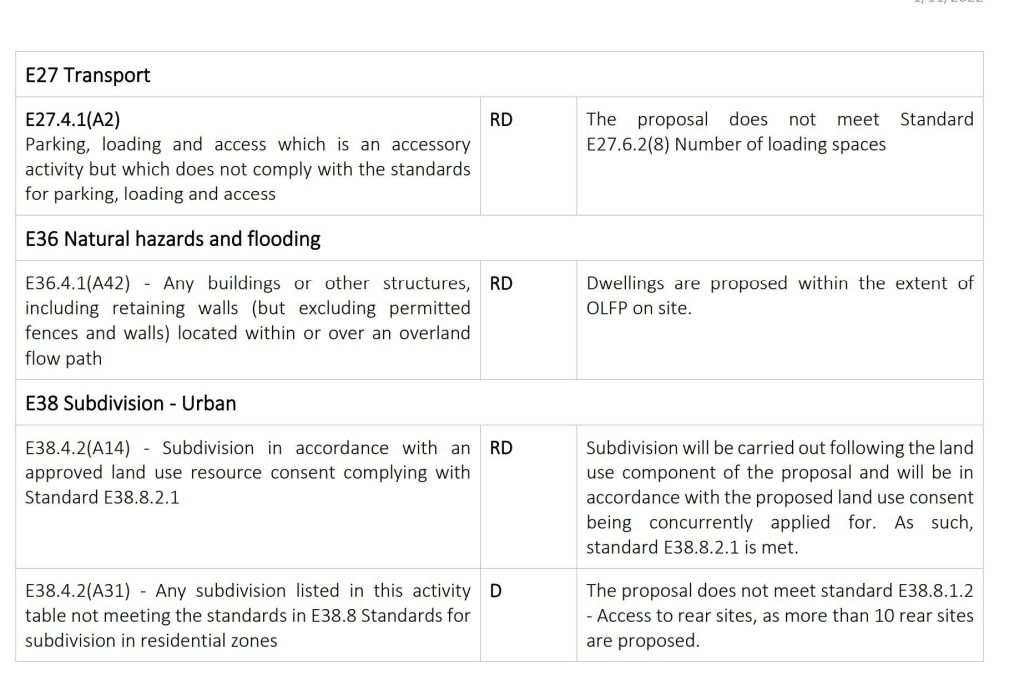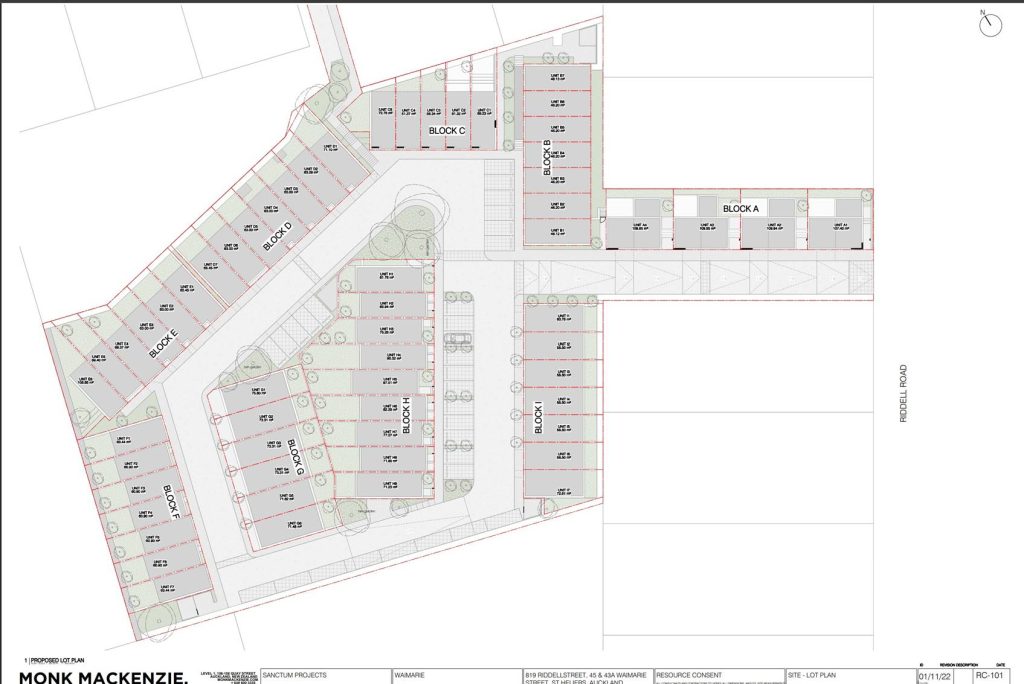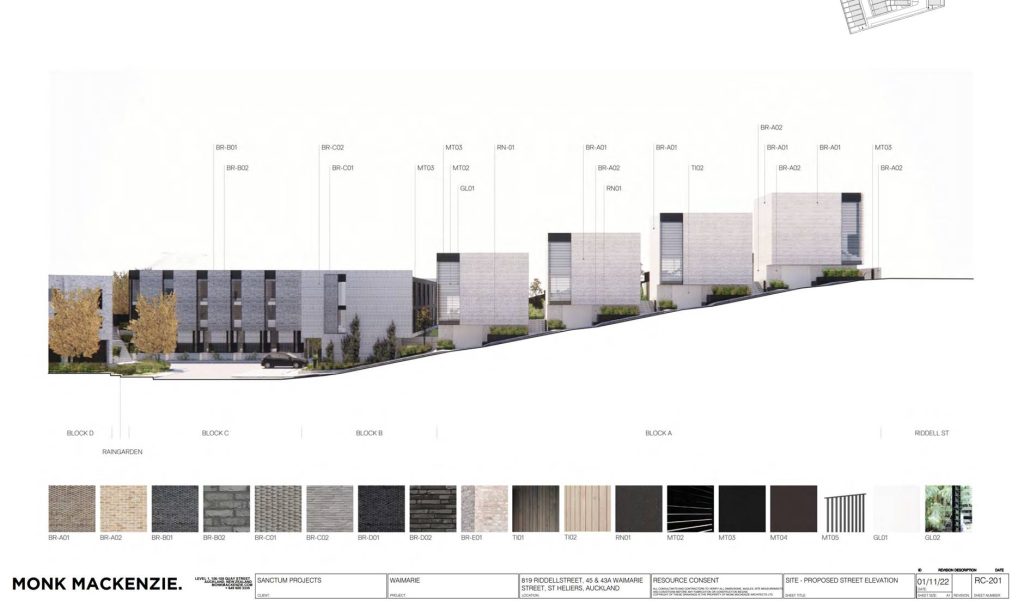 Detailed application information can be found here EPA application.
SHGRA contact
Lauren Hawken
Important Events
Comments submitted to SHGRA
Supporting Documents: