Originally published 19 Sept 2022 in https://ourauckland.aucklandcouncil.govt.nz/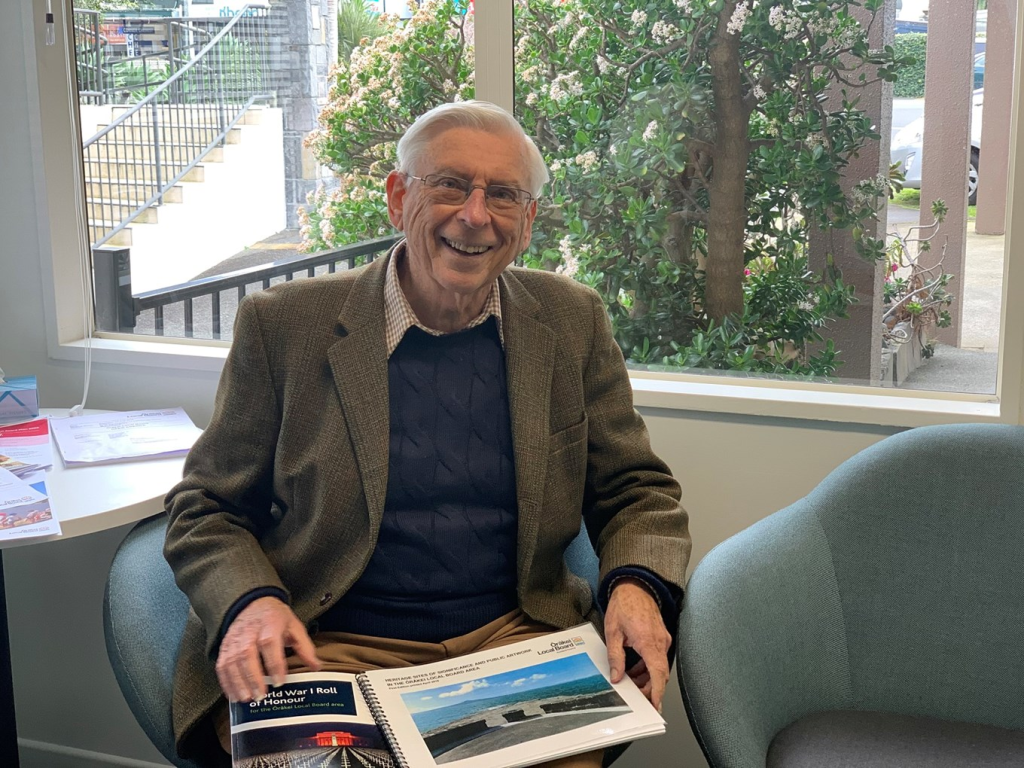 A familiar name was missing from the candidate list for October's Ōrākei Local Board election.
Former Board Chair Colin Davis has stepped away from local government after an almost 24-year career as an elected representative and a total of 62 years of service to the city given he worked for the council continuously from 1960.
Those who have worked alongside the tireless local campaigner say it would be impossible to list his achievements during what amounts to a lifetime of community service.
Davis has served on a comprehensive list of council committees and been the driving force and gone on to manage many projects, all while maintaining an incredible work ethic.
On top of his stint as chair and as a member of Ōrākei Local Board since the inception of the Super City, the published author is a life member of the Auckland RSA and Justices of the Peace Association, was an Auckland City Councillor, a City Secretary, the City Valuer, Eastern Bays Community Committee Chair, and remains chairman on the Auckland Library Heritage Trust
A native of St Heliers since moving to the area when he married in 1971, Davis is a regular presence and a familiar face in a community he has served as an advocate for over almost four decades.
"Any attempt to reference Colin's long and impressive career would still need a footnote that reads 'so far', because it would be foolish to believe we have seen his last contribution to the city," current Ōrākei Local Board Chair Scott Milne says.
"It has been an honour to work alongside Colin, and to benefit from his remarkable local and institutional knowledge. His contribution to our communities has been immense."
His particular interest within local governance have been around heritage, parks, libraries, the environment, and resource consenting, but colleagues and Board staff say he was well-read and always across the issues, a willing and informative source of local and Māori history, and a keen storyteller.
Milne says while board members never agree on every matter, Davis was always willing to listen and consider the opinions of others. "His sharp eye for grammatical or governance error, quick humour, experience, and alert mind will be greatly missed."