Crossfields Playground

Objective: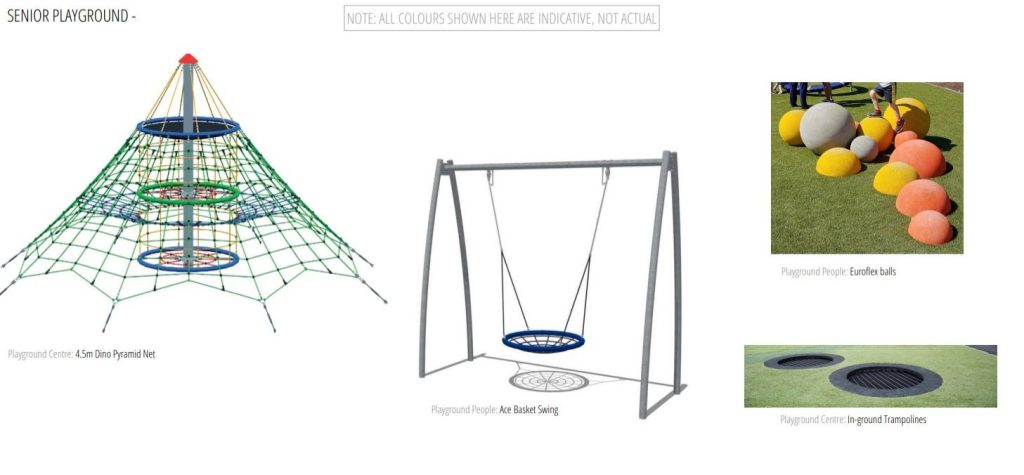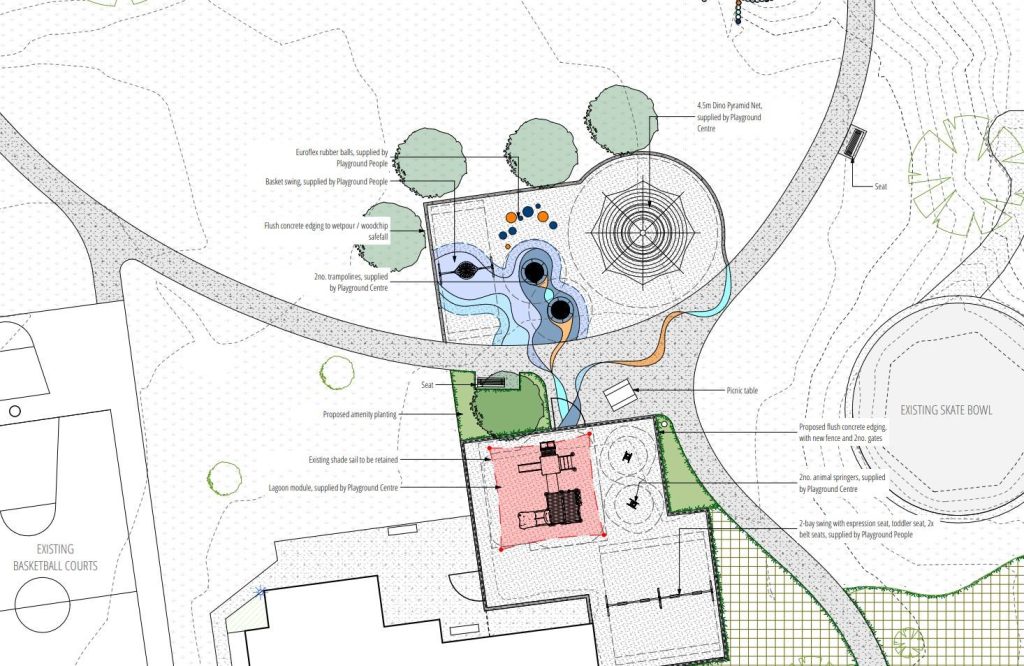 Located on the Corner of Crossfield Rd and Mt Taylor Drive is a very old playground which has been identified by the Orakei Local Board and the Council Parks team as requiring a refurbishment.
Council recently completed the high-level concept plan which aligns with the priority outcomes set out in the 2012 Crossfield Reserve masterplan.
Description:
UPDATE: May 2023, update given from Ōrākei Local Board, Sarah Powrie, Deputy Chair.

Works scheduled to begin in October, pending purchase of equipment. Expected completion December 2023.
Currently, the proposed scope of works broadly consists of:
New footpaths to improve park accessibility, connectivity and to activate the space
Renewal of the two play spaces
Resurfacing of the basketball court & skate bowl
Park furniture
Riparian planting
The Residents Association working alongside two local residents (and frequent park users) set out to get community feedback which was sent to Council. It was felt that this concept plan is not an upgrade but a mere replacement of the really old equipment there now. It seems like a good time to really make this a destination park for the families in the area.
Glendowie is experiencing large volumes of new housing bringing many new families into the area – amongst this is 84 new homes for Kainga Ora residents. The last census in 2018 had the population of Glendowie at 8,832. This playground is under utilised currently as its seen as extremely unexciting and run down with locals driving to Roberta Avenue or Madills Farm or Mission Bay. The Junior playground is fully fenced with one gate (easy to miss) on the side by the Community Centre. It gives the impression that you can't access it unless you go through the Community Centre and hence it is currently never really used except when the Centre has been hired for a party.
We are awaiting the decision and updated plans and will share these with you as soon as we have them.
Glendowie locals feedback on the concept plan and further ideas for the playground:
Community Ideas:
Sunshading
Gated
Security Cameras
Climbing net structure like Madills
Examples given of great playgrounds locals had been too – Madills/Waterview/Takapuna/Tui Glen Reserve
Splash pad/interactive water play like Stonefields or Mission Bay (someone pointed out that as Mission Bay is getting another refurbishment perhaps the old equipment from there could be re-purposed here)
Inclusive equipment for Disabled children in the area – there is nothing in the plan for them
Flying Fox
Pump Track – there was work done by a group who presented to OLB re this. Crossfield could be the perfect spot for it as there is nothing like it in the Eastern Bays. It would fit nicely where the concept plan shows kick-a-ball space. Is this really needed here when there are huge fields behind the playground? This could be used by younger children on bikes and shooters who want to have the thrill of the nearby skatepark but are 'in the way, or in danger' from the older skaters using it. There is also so much space in the fields that a pump track or a bike mini road circuit like Onepoto Domain on the North Shore could be built on.
Confidence course for older children 11-14yrs
Riverstone water garden (this might just be giving vandals ammunition unless it can be concreted in) – this would fit in the boggy kick-a-ball space which pools in winter
Concrete table tennis tables/ Chess tables
Remove the bark and use a more inclusive ground covering for wheelchairs and prams
A few pointed out that it is difficult with the Senior and Junior playgrounds separated if you have more than one child and they are at different ages/abilities.
Use an Occupational Therapist for a holistic and inclusive design
Crossfield Reserve Playground Upgrade | Facebook
SHGRA contact
Stephanie Watson
Date
Supporting Documents: